Australian MLM Leads Sale
Scoop up a giant bucket load of these beaut Aussie Network Marketing Leads today

Here's your chance to grab a gigantic discount on a ton of aussie leads which were fresh about 60-180 days ago. Think about it, how often do people change their phone number or email? Hardly ever so these leads will definitely be contactable.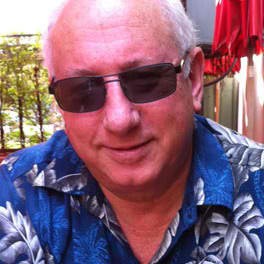 Hi, I'm Don Reid, the owner of Apache Leads
Most leads when they are fresh do not get recruited, beats me why, maybe they need time to think about the whole home business thing.  They also don't move house much, don't change phone numbers or emails much either.  Give these economy leads a go and see if you find a superstar. We look forward to being a part of your business building. If you need any assistance, please let us know
Here's a secret tip: It's probably been quite awhile since anyone contacted these leads, so all the calls they initially got are all in the past, the dust has settled and all this time, they have been thinking about a home business.
This is the best time to swoop in and reignite them and put them in your business
Look what you get with each lead, this is as a minimum, most will have more information
First Name
Last Name
Email Address
Telephone
Date/Time Stamp & IP Address
Normally these would be quite expensive to purchase, however I want to get these out to you today so I've slashed the prices to a bear minimum so you can grab a bunch and get them into your business today.
It's unlikely you will ever see aussie leads priced this low ever again. Maybe you should get your group together and form a buying co-op so you can secure yours right now. Please note all the leads will be supplied in one go. No daily deliveries with these leads, we will send your total order in one go.
All leads will be delivered in one delivery, no waiting!
Please note that it should be assumed that all aged leads have been sold and contacted previously,
this is of course the reason for the low pricing
This promotion may not be used in conjunction with any other promotion or discount
Download Both Books Now!
Increase Your Recruiting!
Never Fear The Phone Again!