U.S. Double Optin MLM Leads
US Double Optin Leads – The Safest Leads To Use when Emailing and Calling.
What is a Double Optin Lead?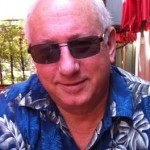 Hi, I'm Don Reid, the owner of Apache Leads
We look forward to being a part of your business building. If you need any assistance, please let us know
Great question, glad you asked it, that proves you're a cut above the crowd and have a sharp inquisitive mind
Double Optin; it means that when the prospect completed the original home business enquiry form which gave us their contact information, they were sent an email which they needed to open and click the link inside the email.
What's so good about that you might ask and that would be a good question as well.
The answer is that by the lead clicking the link, we know a few things. We learn that , yes, they are a real person, with a real email address and that they are pretty interested in getting the work at home information. It also indicates they have a strong desire to be contacted about a home business opportunity.
That's where you come in. These leads are primed and ready to see what you have in the line of an opportunity which can make their lives more secure and satisfying. Go get them!!
Double Opt-in, Non-Co-Registration Leads that produces superior results. All these US double optin leads have filled out a form and then been emailed a confirmation link which they had to click on to be added to this list.
Another benefit of these leads is we send all the leads in your order at one time so you can get the maximum bang for your buck
First Name
Last Name
Street, City, State, Post Code
Email Address
Telephone
Date/Time Stamp & IP Address
100% Satisfaction Guarantee with our Leads.
Our No-Bad Lead Policy applies to every fresh lead we supply.
We strive to verify all of our data and to also ensure your best experience we also offer this Replacement policy. If you receive a Disconnected, wrong number or bad email address, we will replace them. Simply complete a support ticket with the leads in question and we will add fresh ones to your account. This policy does not apply to any special offers or aged leads.
Download Both Books Now!
Increase Your Recruiting!
Never Fear The Phone Again!
Check out this video and please, use the social media buttons to share this page