| | | |
| --- | --- | --- |
| | We Call Your MLM Leads Directory | |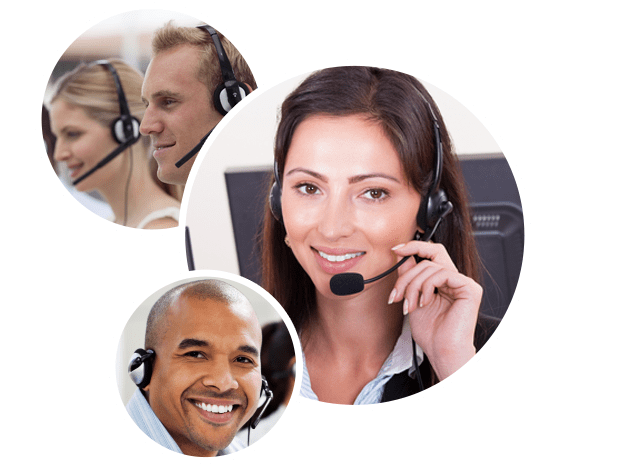 We Call Your MLM Leads in Australia, USA, Canada, and UK !
If I Could Guarantee To Show You A Way That You Can Get 17 Or Even More, Fresh, Exclusive Excited Leads Asking For You To Call Them, Without You Lifting A Finger, Would You Be Interested Knowing More About It?
Yes I Know It's A Dumb Question, Of Course
You Would Be Interested.
Apache Leads has introduced a guaranteed minimum number of hot, excited home business leads for every Lead Calling package we offer.
No more wondering how many leads you will get; we guarantee you the minimum or even more.
No wasted time calling up leads who are negative, not in the mood, not interested.
No more terrible rejection from rude and angry leads.
No more fear of the phone where you spend hours feeling guilty all day long because you didn't make any calls.
All that is in the past. Our professional callers will do all the heavy lifting and save you a heck of a lot of time.
Our callers will use our battle proven phone script which gets solid results. Results we are prepared to guarantee!
We will send you an email when we are just about ready to begin making calls for you. This will give you time to be prepared to receive the exclusive real time leads we generate for you.
You are the only person getting these leads. No more competing with distributors from other companies. These leads are exclusive to you and delivered in real time. We just got off the phone with them and we send you their contact information. That's the ideal time to reach out, introduce yourself and answer any questions they have.
Having professionals call your leads and screen for just the interested leads is the exact same method used by every single big time network marketer. They do not sit around all day making calls. They get on with their lives and focus on other business building activities and only ever speak to happy, excited leads who have been warmed up by professional callers.
You have heard it before; duplication is a major key to success in MLM. Here is your opportunity to duplicate, exactly, what the winners are doing every day.
Select the country you want us to call for you and discover more information about getting started on the fast track to success, today
Please remember, these are only minimum numbers, do not be surprised if we produce more for you.

This guarantee can only be extended to orders where we provide the leads and our script is used. We have no way of knowing how other leads and scripts perform and so cannot offer a guarantee other than we will most certainly do our best for you.
Which Country Do You Want Us to Call?
Do you try and recruit the leads for me?

The purpose of our call is to find the leads who want to learn more about your business, right now. So whenever we find one of these leads, we will email their details to you in real time. We do not try to recruit them for you for 2 reasons; we do not know your business and long scripts or a long time on the phone burn up the calling time allowed.

if I get the 100 leads with 5 hours call time does that mean you are calling the 100 leads?

We will attempt to call and speak with all 100 leads. 5 hours can sometimes be a bit short depending on how many people we speak with. The more we speak with the longer the time taken of course, but that's a good thing. It means we are likely to be generating more leads for you. If you want to be 100% sure we will call all the leads, it's better to select the 10 hours calling time.

Can you explain the whole process to me in a nutshell?

We will provide 100 leads on your behalf to our call center. They will call the leads and use either the script we provide or your script. We are not trying to recruit these leads; we are only trying to find the ones who want more information from you right now. Whenever we get a positive response from a lead, we will send their contact details to you in real time. If there is calling time left over once we have gone through the 100 leads list, we will begin again by calling those we did not get a chance to speak with the first time.

What reporting do you provide?

At the end of the calling time, we will send you all 100 leads and a full report on our calling activity. You will see who didn't answer, who we spoke with and the results of those calls. You can keep all 100 leads and contact them again if you so choose.

Is this a recurring monthly purchase?

We have two options one is recurring and the other is a once off payment. The recurring is a better choice if you are serious about building your business. It forces you to have positive activity in your business every month. Consistent effort is what grows a business fast. You are not locked into any contract and can cancel at any time prior to the next payment.

How many positive leads will you generate for me?

This is a difficult question to answer because we just don't know for sure. However, we will generate a minimum guaranteed number of leads for you. Maybe even more. The minimum number is posted on the page above

Will you use my script?

If your script is only trying to determine if they are interested in more information right now, then yes we are happy to use your script. If your script is directing them to a presentation, then we will most likely not use your script. The reason for this is, it takes a long time to read out a link and very annoying for the leads because they most likely do not have a pen and paper with them. Also there is no way to tell if they go to the presentation. Try not to let your desires make you misunderstand what we are offering. We are offering to call leads and determine if they want to hear more information from you right now or not. That's it, no more than that.

Will you call the leads during the evening in my time zone?

Yes, we will, we will do that for sure, you don't even need to ask us J We want the best result for you and so we will be calling when we are most likely to get the best results.

Can I see your script?

Yes of course, you can download it by clicking here

How long does it take to get my calls started?

This depends on how many jobs are ahead of you, but usually 3 business days at the most.

What do I need to do now to get this going?

Yes, indeed you will, we want you to be ready and able to make the most of this project. We will send you an email letting you know we are about to start.
Which Country Do You Want Us to Call?
Brian Garvin

Wow! I was floored at the responsiveness of these leads. Usually when I join a lead company I never know what to expect next. It's one of the best programs I've been involved with not to mention an easy sell. And being personal friends with the owner should vouch for the credibility of this site even more!
James Hannan

Don you and your company continue to impress me. You have under promised and over delivered in so many areas and have given me so much confidence in you, your team and your company. I have no hesitation in recommending anyone to use your services.
Everything You Ever Wanted To Know About Leads
"Everything You Ever Wanted To Know About Leads"
(and other stuff)
Get Your Free Copy Now!