[custom_html]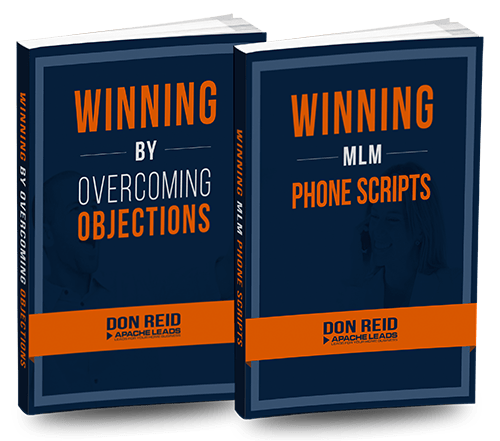 We have just emailed you the links to the two (free) excellent business tools and of course your 20% Discount Coupon.
The first is the Winning MLM Phone Scripts which will help you power through lead calling.
It's a really fast way to sort out who is a real prospect and who is a broke time waster.
This script is going to totally put you in charge and give you the confidence needed to attract leads and turn them into members of your downline.
The second gift we emailed you the details about is my report called Winning by Overcoming Objections.
This is going to be great for you, I distilled down years of doing follow up meetings with prospects.
Learn all the cool ways I developed for overcoming any excuse, even the "I have to ask my wife" one!
This report will increase your conversions out of sight. Your group will grow faster than a speeding bullet.
But wait, that's not all, not by a long shot. Just below we have a one time offer that is super hard to resist.
[/custom_html]