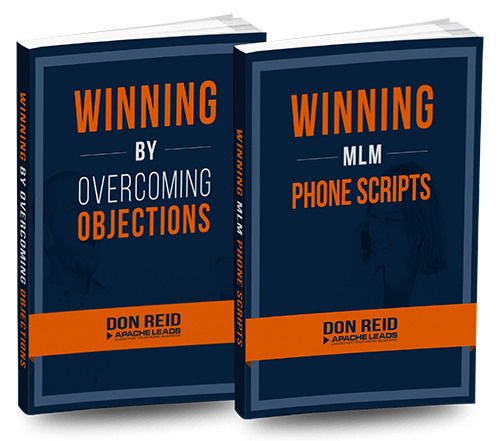 Free PDF Downloads Will Boost Your Business by at Least 76% Starting Today
Sick of hearing "no" and objections from leads?
Want a lot more "yes" answers from your prospects?
Want to overcome your fear of the phone?
Get the results you want with these amazing self-help books written by Don Reid
(enter your email address below and click the "I WANT MY FREE BOOKS NOW!" button)
YES, Give Me Instant Access To Both Books!
Free Download: Stop Getting "NO" From Your Prospects. Start Getting at Least 76% More "Yes" Responses and Lose Your Fear of the Phone Today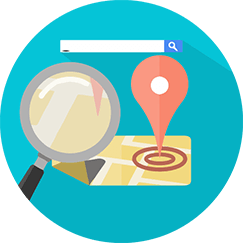 Subscribe now for deals on MLM Leads
Discover how to handle every excuse and objection you are ever going to hear in your life as a Network Marketer. My book will make it easy for you to overcome them all, even the dreaded; "I have to ask my wife first"
Learn the two simple ways to control any conversation and effortlessly steer it wherever you want it to go
Use the best way to leave a message and be guaranteed a call back
We included the 4 best Network Marketing phone scripts, select the one that works best for your style.
Lose your fear of the phone instantly by using what you discover in both these books. No more fear, only great results
Don't you love the guy who says he always gives everything he does 100% so he doesn't have time for this? Yeah, in my book I show you exactly how to deal with this joker. It's a hard hitting response but really gets this guy on side with you.
Apache Leads was founded in 2003 by Don Reid who was the fastest ever to reach Diamond level with Life Force. It took him only 3 months. Don founded Apache Leads to help his own downline grow faster. No one could keep it secret and soon the word spread and everyone wanted to buy Don's leads and to get Don's training.
Ever since 2003 Apache Leads has provided fantastic mlm leads, primarily for Australia and USA. But that's not all Apache Leads also provides a wealth of training in the form of courses, PDF's and sometimes controversial blog posts. Support for our clients and visitors is well served by our live chat which you can see down there in the right hand corner, our toll free numbers and our contact page
Our goal is to work with you to help you and your team reach your goals and dreams as fast as possible. We know network marketing because Don built two MLM businesses and keeps in touch with many industry leaders. We listen to our clients and love hearing your feedback and suggestions.
Brian Garvin

Wow! I was floored at the responsiveness of these leads. Usually when I join a lead company I never know what to expect next. It's one of the best programs I've been involved with not to mention an easy sell. And being personal friends with the owner should vouch for the credibility of this site even more!
James Hannan

Don you and your company continue to impress me. You have under promised and over delivered in so many areas and have given me so much confidence in you, your team and your company. I have no hesitation in recommending anyone to use your services.