Apache Leads is getting results for tons of network marketers all over the world. We love to see happy clients return for more good leads at the best prices possible. Sure, we're not the biggest and most well known leads company but we are probably one of the oldest and I like to think that's because we are pretty great to deal with and a bit fun.
We dont overcharge you, we dont argue if you get a bad lead, we don't trick you into being billed every month, we're all adults here right? We know what you want and we try really hard to help you hit your goals and dreams.
The Ultimate Networking Business Booster
Grab these two business books for free right now and we will kick in some cool coupons and other gifts
(enter your email address below and click the "I WANT MY FREE BOOKS NOW!" button)
YES, Give Me Instant Access To Both Books!
Principles Which Set Us Apart
Guarantee: Apache Leads has a 100% Satisfaction Guarantee, the risk is entirely on us
Competitive Pricing: We strive to offer quality leads at the most competitive prices; for example all subscribers to our free newsletter get a permanent 20% discount on all leads
Education & Training: We provide all clients with a huge array of training books and videos to encourage business education and growth.
Customer Service: We strive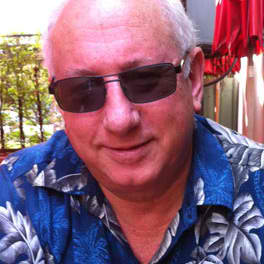 Hi, my name is Don Reid
I'm the face of Apache Leads. I'm an Aussie, but right now I live in Cambodia. I don't really know why, it just happened to be where I was when I felt like a rest for a little while.
My story is a bit different from most people (ok a lot different) maybe I can tell you the long version over a cold beer one day, but here's the short version. I've been involved with MLM and the internet for a very long time. In fact I made my first money making website in 1995.
I became single in 2009 and realized that I didn't really have to stay at home and work anymore, I had the freedom to travel and so off I went. Over those years I traveled all over the world (except to South america and Antarctica) and had a ton of fun and adventures. Some were really scary. After traveling for so long I got pretty tired and rented an apartment in Phnom Penh, Cambodia. In the near future I will move to the Philippines and join my son in some new business ventures and most likely some adventures as well.
How did I get this freedom? I joined Amway in early 1992, before there was any such thing as leads. After I ran through all my friends and relatives (who mostly laughed at me), I cold called people from business cards, I found people at trade shows, conventions, airports, anywhere. If I could talk to you I put you on my list. In 2003 I became the fastest "Diamond" in Life Force. I won a ton of awards and prizes.
At the same time I was growing my internet business which evolved into ApacheLeads.com. The leads business is very fulfilling and provides me with the freedom to travel which is great for me as it's always been one of my goals.
I do not actively participate in any network marketing opportunities anymore as I truly believe this would be something my clients would not want me to do. I do not favor and opporutnity over any other. We treat all our clients with the utmost respect.
My point in sharing about my MLM experience is to show I know where you are coming from, I've been there and done it. Here is what one big hitter in MLM wrote about Apache Leads
Freedom Is The Goal
The freedom to do what I want and when I want is what I truly love and I believe all network marketers are looking for the same thing.. I have it and wish more people enjoyed it.
One way for me to help others get freedom, whatever it is for them, is to encourage them to use good leads, learn how to call the leads properly and professionally and to build their business in a duplicatable way. That's the key to success in networking. Check out some of the cool stuff we give freely to all clients
Buying leads for the first time can be very confusing, I understand that and I keep trying to make the site simpler and easier to navigate. I'm trying to remove all industry jargon and hype, its going to be an ongoing task for awhile yet. If you need any help at all with regard to leads, please do not hesitate to contact us, no question is silly, we answer every question to the best of our ability.
What you should do right now
1. Follow me on Twitter here: @DonReid & @ApacheLeads
2. Subscribe to our mailing list, its not spammy and you can quit anytime. Join it here You will even get my newest book for free "Winning by Overcoming Objections"
Let us help level the playing field for you to delivery leads on time every time and to respond to all customer service contacts within 3 hours
Brian Garvin

Wow! I was floored at the responsiveness of these leads. Usually when I join a lead company I never know what to expect next. It's one of the best programs I've been involved with not to mention an easy sell. And being personal friends with the owner should vouch for the credibility of this site even more!
James Hannan

Don you and your company continue to impress me. You have under promised and over delivered in so many areas and have given me so much confidence in you, your team and your company. I have no hesitation in recommending anyone to use your services.
Everything You Ever Wanted To Know About Leads
"Everything You Ever Wanted To Know About Leads"
(and other stuff)
Get Your Free Copy Now!