Aged MLM Leads: Easy Steps to Your MLM a Success
It isn't always easy to start your own home based business – until now! Here is a step by step approach using Aged MLM Leads to give your work at home business a strong foundation.

I have selected Aged MLM Leads because they are often sold for less than regular MLM leads but your approach can make the enrollment ratio rather surprising.


Here are a few steps to help you on your way to building a foundation for your new MLM business.
Buy Aged MLM leads online through a MLM Lead Company.



MLM Lead Companies offer leads

who have already warmed to the idea of becoming a home based business owner. They have asked for someone to call them so they can learn more about operating a home based business.The bulk order price for Aged Leads makes them a great way to start your business. Many MLM leads on your Aged leads list have never been contacted by anyone. This gives you the opportunity to provide them a solution and join your work at home opportunity and save while doing it!You may want to try different MLM lead types and find the home business opportunity lead that works for you.




Remember that this is the opportunity for your MLM lead – not you.

When you contact you lead make sure you keep the focus of the conversation on them. They are looking for a way to reach a goal – they don't want to think that the only reason that you called was to make money off of them.


Make your downline your priority.

As a MLM distributor your focus needs to be your downline. When your downline does well it means that you do well. Call them bi-weekly to see how things are going for them both in their lives and their work at home business.



By keeping in contact with your downline

You let them know that you are there to be supportive. You will find that you are able to deal with inconveniences before they become problems, and when a problem rises you are already on top of it.




Help your downline be successful with their downline.

Not all uplines will have the answer to ever question or situation that comes up – that includes you. When you don't know the answer you should find someone who does. If your downline follows this guideline they are likely to turn to you first. When you don't know the answer you should continue to go up the chain until you find someone who does.


This also means helping your downline find leads to build their downline. Point them in the direction of the MLM Company that provided you with quality MLM leads. Show them how to be successful with these leads, and turn their opportunity in a success.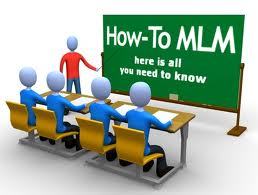 Members of your downline could always use more home based business leads because they are also looking to achieve the success that you have reached. Referring them to the same MLM Leads Company that you have used to become so successful means that they have the opportunity to become just as successful as you. And when your downline makes money you make money.

Of course once you have reached your personal capacity in your downline you could still buy business opportunity leads from your trusted MLM Leads Company and pre-qualify them for your downline.

If you call the home business leads to find those that are truly interested before you sell them to your downline you are creating a double opt-in lead for them. Then you can offer these to your downline at a profit because you know that the lead is busting at the seams to get involved.

This turns into immediate income for you and then additional income down the road when your downline builds their own empire.

It really can't get any easier than that.