Home Based Business Leads
Leads of this type go by many names such as home business leads, network marketing leads, mlm leads, work at home leads, but in reality, they are all the same leads. Just the names are different.
What are Home Based Business Leads?
The first thing to do is to realize that home based business leads are people, plain and simple. Home business leads are people who have registered interest in learning more about home based business opportunities. By this I mean they have completed a form on the internet requesting that someone contact them and present their home business opportunity.


Are some Home Based Business Leads better than others?

Yes of course, just like some cars are better than others. For example, less expensive network marketing leads may only have the leads name and contact information.

Better mlm leads will contain additional data like, why they want a home business, how much money and time they can invest into a work at home opportunity. This extra data costs considerably more money to produce and therefore the price of that "phone interviewed" mlm lead will be somewhat higher.

The advantage is that phone interviewed leads are easier to form a relationship with and to ultimately recruit into your home business opportunity.
Are there Free Home Based Business Leads?

Often wonder why some people think lead generation companies would go to all the effort and expense to simply give their leads away for free. What do you know of that is free on this planet? You are in a business now, so think like a business person. Do you give your products and services away for free? I'm betting no. Lead companies do not give their home based business leads away for free.

Can I do Home Based Business Lead Generation?

The short answer is yes. In reality, it's a very long and expensive road to learning how to generate leads at a cost which makes sense. I mean anyone can generate leads at a cost of $30 each, but is that a realistic and sustainable price for the leads? Once again, I'm betting no. To generate leads at around $5 or even less takes a huge amount of skill and experience.

For example, do you know how to build a lead capture page? Where will you store the data from the form you use? Which advertising platforms will you use to drive traffic to your lead capture page? How will you track the leads all the way through the funnel? How will you optimize the funnel?

Those are just basic first step questions, if you do not know the answers then no, you can't do lead generation.

Also you joined your home business to grow it and make money right? Generating leads is not part of your core goals. You don't generate your own electricity to "save" money do you? So why waste time and money generating leads. It's a tax deductible business cost, so budget for it and spend your time calling leads instead.

Where are the Best Home Based Business Leads?

The best place to look is on Google. Don't just look on the first page, look at the second page as well. The things to look for are companies who have professional and modern looking sites. Do they feel trustworthy? Look to ensure they have their phone number listed prominently on every page. Make sure they have a proper contact page with phone numbers, email address and best of all a live chat feature.

Make sure they have a guarantee for their MLM Leads.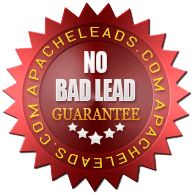 The best mlm leads companies will be providing home business leads of different types (phone interviewed and economy) and for different Countries.

Lastly, make sure the company you are dealing with has been in the business at least 10 years.
What is the Leads Manager System?

ApacheLeads.com recently developed the world's best leads manager system. No doubt at some time the competition will try to copy it. The leads manager system is a great way to use one click ordering of mlm leads, take delivery of the leads, it also has pause and resume functions.

The most popular feature is to do with bad leads. Apache Leads has always promised that if you get a bad lead we will replace it. Now with our new leads system, you just click a button and the bad lead is replaced automatically. Very cool right? Discover more about the Leads Manager System here.



Yes the leads manager system is free…so yeah, I guess some good things are free in life.

The reason we spend the time to write articles like this is to help you. If it wasn't for the thousands of network marketers we have helped since 2003 there would be no reason for us to be here. It's in our interests for you to be successful, just like your very own upline. We all want you to get closer to your dreams.

Consider your home business as a vehicle. It's job is to take you from where you are now to your dreams and goals. The fuel for your vehicle is home based business leads. Make sure you get good quality and look after your vehicle.

See you on the beaches!
Article: Home Based Business Leads - Article Written By Don Reid