MLM Leads – Avoiding the Scam
MLM Leads – Avoiding the Scam: If you have never ordered MLM leads online before you are probably skeptical about the whole process. It's hard not to be with all of the marketing to suggest that you might be scammed, or that the leads aren't going to do you any good.
Truly successful MLM Distributors know that the negative hype isn't true.
Vast MLM empires have been built using MLM leads as their primary way to build their downline.
These successful distributors then teach their downline how to be successful buying home based business leads online. All of this turns into an enormous success.

So how do you know what to do? While I can't answer that for you what I can do it tell you some of the signs watch for which may indicate that you are being taken advantage of by your MLM leads company.

See how long they have been in business.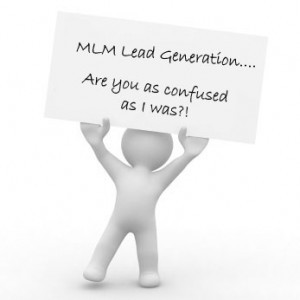 A fly-by-night operation is usually not in business for
very long because they don't want to take the heat from their unhappy clients for selling bad leads. You want to work with an established company that has been in the MLM Leads industry for a while.

Check to see if they guarantee their leads.

A company that won't stand behind their product or services isn't worth doing business with. If they offer a no hassle guarantee on their home based business leads, and the guarantee seems reasonable, then they are more than likely willing to stand behind their services. Be careful because some fly-by-night operations will still quote a guarantee and then close their doors with your money in hand.

Do not buy leads that have been given an incentive.

A lead that has been offered a bribe is no lead at all. Home based business lead companies use a variety of methods to gather your leads, and when there is an incentive present you can guarantee that a majority of their sign ups did it for the bribe at the end of the survey.

You want quality network marketing leads of people who are interested in a work at home business opportunity, not someone who signed up to win a free iPod.

Check the internet for credibility and complaints.

This is one of the sure fire ways to check whether or not a company has ripped off someone else. If you do an internet search on a company and find pages and pages of complaints then you know something is wrong. Take a look at the complaints that were given, and read them with an open mind.

It is possible that someone is merely complaining to get attention or they are being unreasonable, but when there are pages of complaints against a company then it can't just be one bad apple.

If you are going to visit their website to make your purchase, you might as well look around and ensure that you are getting your money's worth in quality gold leads.

Buying work at home leads doesn't have to be a scary endeavor if you take a little time to look into the company you're buying MLM leads from.

You wouldn't hand your money to someone you didn't know and expect to return in an hour with them waiting for you – why would you give your money to a MLM leads company that you didn't know?