If you're convinced that we can help you make it to your dream lifestyle then please do create a free account now and we will be thrilled to welcome you to our tribe.


TLM is free. ALL our MLM Leads are 100% guaranteed. If you ever get a bad one, the TLM has a "bad lead" button. Just press it and the lead will be flushed and replaced. Absolutely zero risk to you.
We have both Australian Leads and US Leads. We have a simple system that is not designed to confuse you like lots of other leads companies. They act like scammy mobile phone service providers with their over-complicated packages.

Nope, no worries about that sort of shenanigans here!

We have two types of leads; Mobile and Phone Interviewed. Just like fuel for your car, these are fuel for your business.

We know that you will love the benefits, training and ease of being a part of our tribe. We will never stop supporting you. As you can see, your success is our success.

Sweet?

Remember right back at the start I said this:
"It doesn't matter which walk of life you are coming from. It makes very little difference what your past experience has been. MLM is a great leveler, as long as you are willing to invest in yourself. "
Now is the time to make the choice to go forward by taking action and getting on the road to your dreams or… ending up staying exactly where you are, unhappy, underpaid, overworked, stressed and without a dream.
Remember in the Matrix when Morpheus explains to Neo that the Matrix is an illusory world created to prevent humans from discovering that they are slaves to an external influence…
Holding out two capsules on his palms, he describes the choice facing Neo:


"This is your last chance. After this, there is no turning back. You take the blue pill — the story ends, you wake up in your bed and believe whatever you want to believe. You take the red pill — you stay in Wonderland, and I show you how deep the rabbit hole goes. Remember, all I'm offering is the truth — nothing more."


Well, you have such a choice now.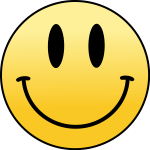 Click the big red button below to create a free account in The Leads Manager (TLM)
If you would rather forgo this great opportunity to get your business moving, then sure, just click away, it's totally fine.

I get it. You're just not ready to make that commitment to your own business right now.

You'll get the opportunity to create an account and start getting closer to your dreams, next time you come back to Apache Leads

Whatever choice you make, just know it's the right one…

A few years ago the late Paul Arden (the former creative director for Saatchi and Saatchi at the height of their advertising might), wrote this:
Whichever choice you make today ends with you at least knowing how to change the odds in your favor. You can do it, so no matter what you made a smart move…

I hope we do get to work together, I'm sure we can help you get to your "Thailand", your beach, wherever it is.

We do hope you join us and enjoy the ride. Thousands of other savvy people already have.

Welcome to the fast track to your dreams and goals.

This is opportunity knocking.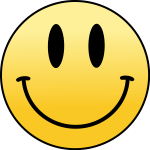 PS: Warning: Creating your free account in The Leads Manager and accessing all the free training may lead to side effects, such as: you building a big business, you leading a team that duplicates, you having more money, more time, more fun!