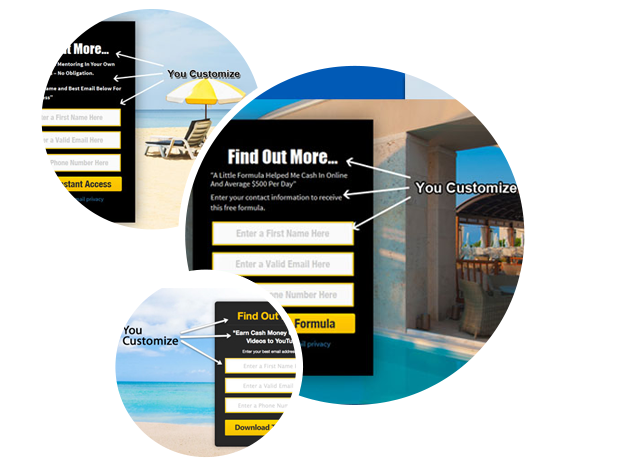 Always wanted to generate your very own mlm leads but didn't have the skills to make a leads landing page?
"We have created and tested two very effective lead capture

pages which can be modified for your business opportunity."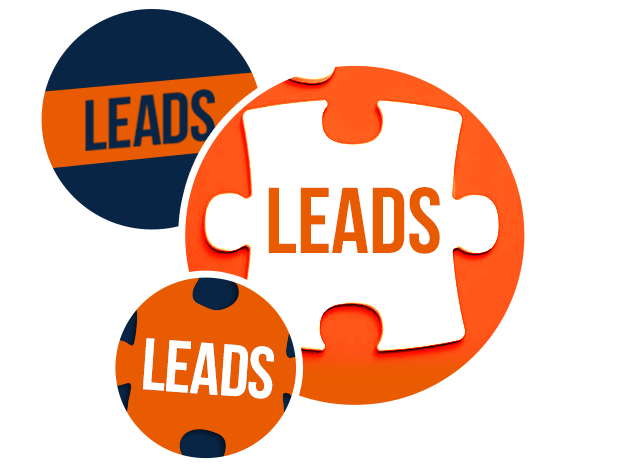 MLM Leads Capture Page
We will build, customize and host your lead capture page for you. That way you can do what you do best; prospect and signup new distributors.
Apache Leads has been generating mlm leads for over 11 years. Now we're helping you to generate your very own exclusive mlm leads using our mlm lead capture page.
Customize your mlm lead capture page by choosing:
Background: Beach Chairs or Luxury Beach Pool
Headline
Sub-Headline
Email Autoresponder Webform
Webform Redirect URL
Video – optional
Each lead capture page is fully optimized for mobile devices.

That means it will look good on smartphones and tablets alike.
There are two lead capture page hosting options available: $139.00 (save $65) annual hosting fee, or $17 monthly hosting fee. (You can upgrade to one-time hosting fee any time.)
A $20 one-time setup fee will be billed at the time of ordering and included in the first payment.
Once your order is placed, we'll connect with you to get all the information needed to setup your mlm lead capture page. We'll get your background scene (or you can use ours), headline, sub-headline and redirect URL. Provide us your Aweber email account login and we will retrieve your webform and post it into your lead capture page.
You are going to love your new mlm lead capture page. They've converted really well for us. We're confident they'll work well for you too.
Now that you have an mlm lead capture page, start generating your own exclusive mlm leads with your own web traffic, or use our Click To Your Site mlm web traffic.
MLM Lead Capture Page.. It's Simple. It's Easy to Use. And 100% Turn-Key!
If you do not have an Aweber Emailing System account, you may get one here
100% Satisfaction Guarantee with our Leads.
Our No-Bad Lead Policy applies to every fresh lead we supply.
We strive to verify all of our data and to also ensure your best experience we also offer this Replacement policy. If you receive a Disconnected, wrong number or bad email address, we will replace them. Simply complete a support ticket with the leads in question and we will add fresh ones to your account. This policy does not apply to any special offers or aged leads.
Brian Garvin

Wow! I was floored at the responsiveness of these leads. Usually when I join a lead company I never know what to expect next. It's one of the best programs I've been involved with not to mention an easy sell. And being personal friends with the owner should vouch for the credibility of this site even more!
James Hannan

Don you and your company continue to impress me. You have under promised and over delivered in so many areas and have given me so much confidence in you, your team and your company. I have no hesitation in recommending anyone to use your services.
Everything You Ever Wanted To Know About Leads
"Everything You Ever Wanted To Know About Leads"
(and other stuff)
Get Your Free Copy Now!